Hi Everyone!! Wow, it's been a while hasn't it! For most of you, you may know that I have been rather poorly the past few weeks, but I don't want to go on about that. The past couple of days I have felt a lot more positive and just looking forward to the next few weeks. The final stretch of my degree is underway and I have massive amounts
of work to do, I am buzzing though!
Today I went to a lecture to see guest illustrator David Lupton, who was a previous graduate from Portsmouth University. Is was so inspiring and made me want to go home and draw! I got a serious case of giggles when I met him though because he illustrated Keane's music video - Bedshaped, starstruck much!
As I haven't been in university for ages because of being ill, I decided to make myself feel pretty. I didn't wear anything to outlandish like my usual attire, however I still felt good keeping things simple. I brought this grey cropped jumper from Ebay, it was such a bargain and I just love how it fits my petite shape. I teamed this little collared blouse my chum, kirsti gave me, with my black skater skirt from Topshop. After being home for a long time without really going anywhere, i felt comfy in this outfit. I will hopefully do a post soon on the different ways on wearing cropped jumpers, I think if you are small they are perfect for elongating your legs! Anyway, I hope you like the look.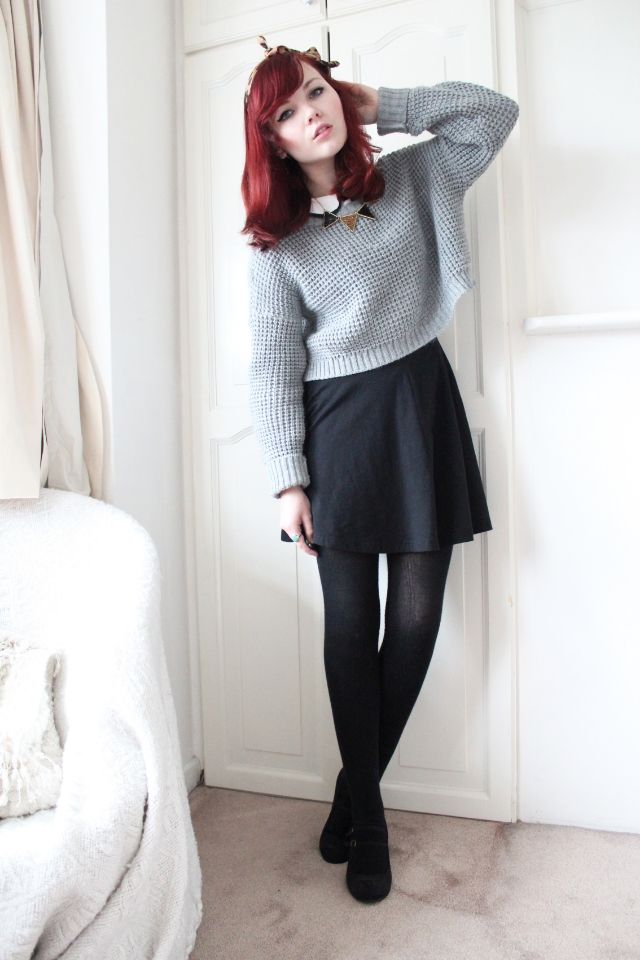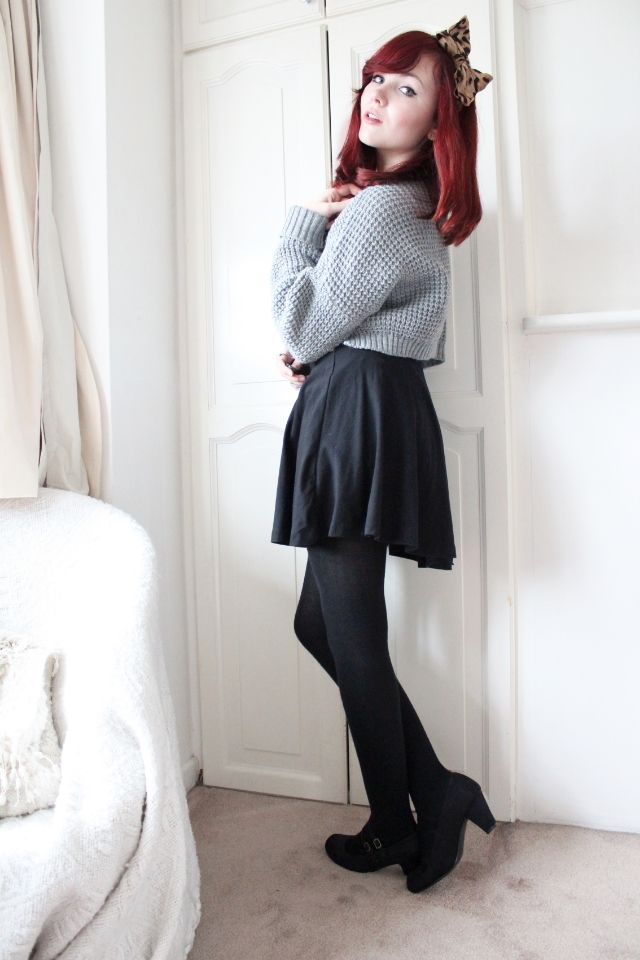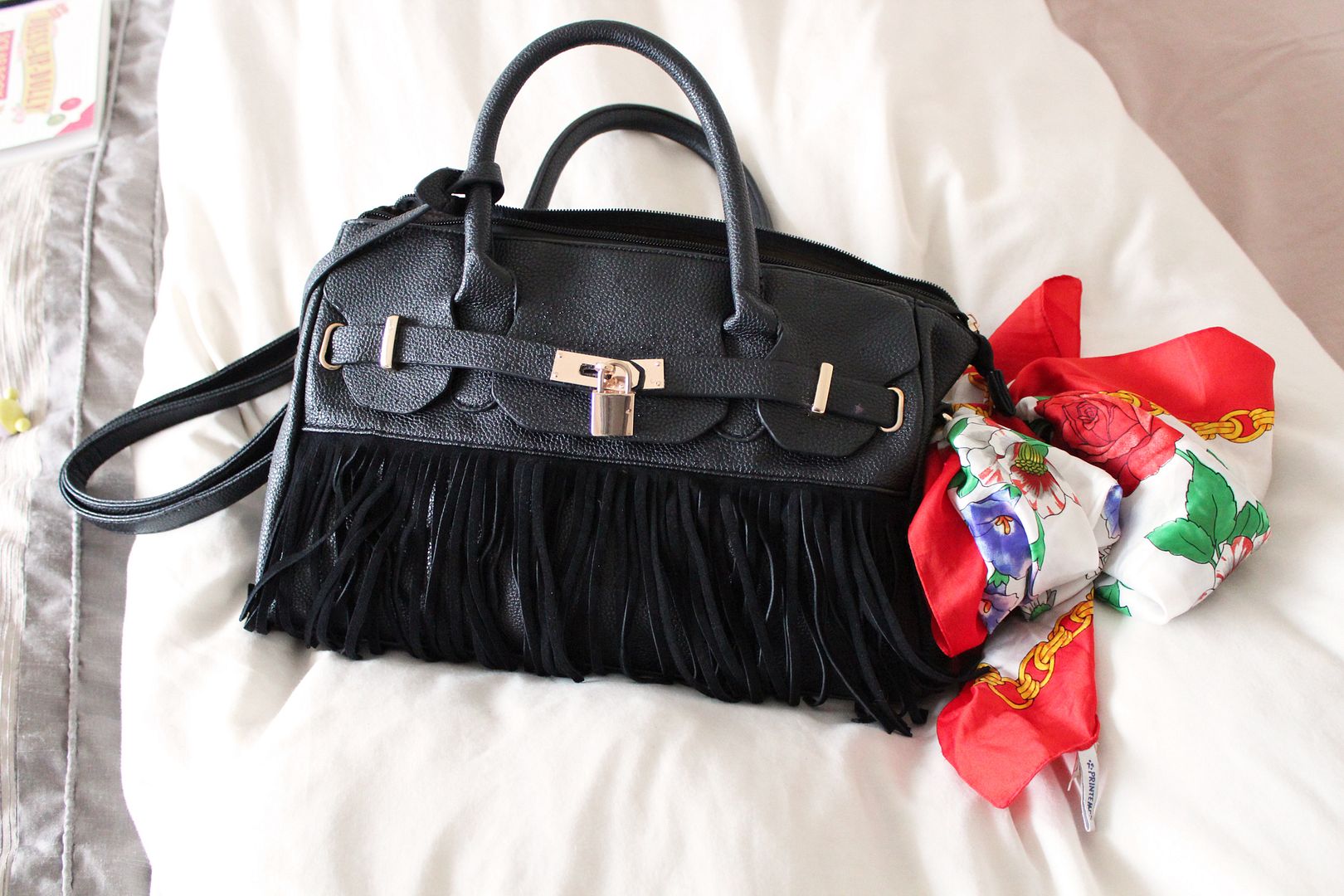 Grey Cropped Jumper - Ebay
White blouse - Gift from Kirsti (silent sweetheart)
Black skirt - Topshop
Black tights and loafers - Primark
Black tassel bag - Chicwish
At the beginning of the week I also received this custom Iphone 4S Case, which I uploaded my own illustration design! I was sent it as a gift from Caseapp, and I am so glad they asked me. For a while now I have considered sending off some of my illustrations and selling them on my Etsy store!! If you want to create your own one of deign then check them out, the quality is great and means a brilliant personal gift for yourself or a friend.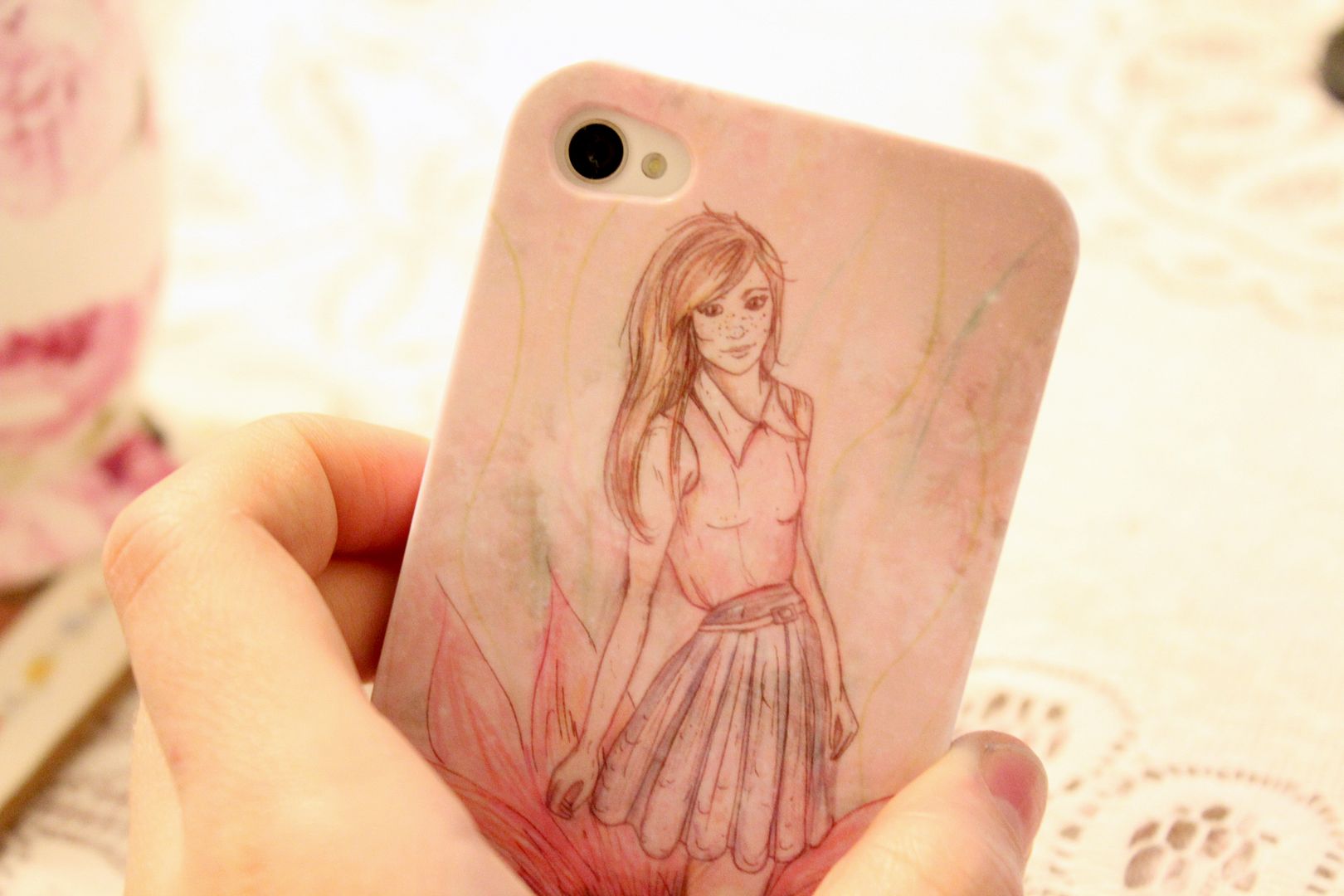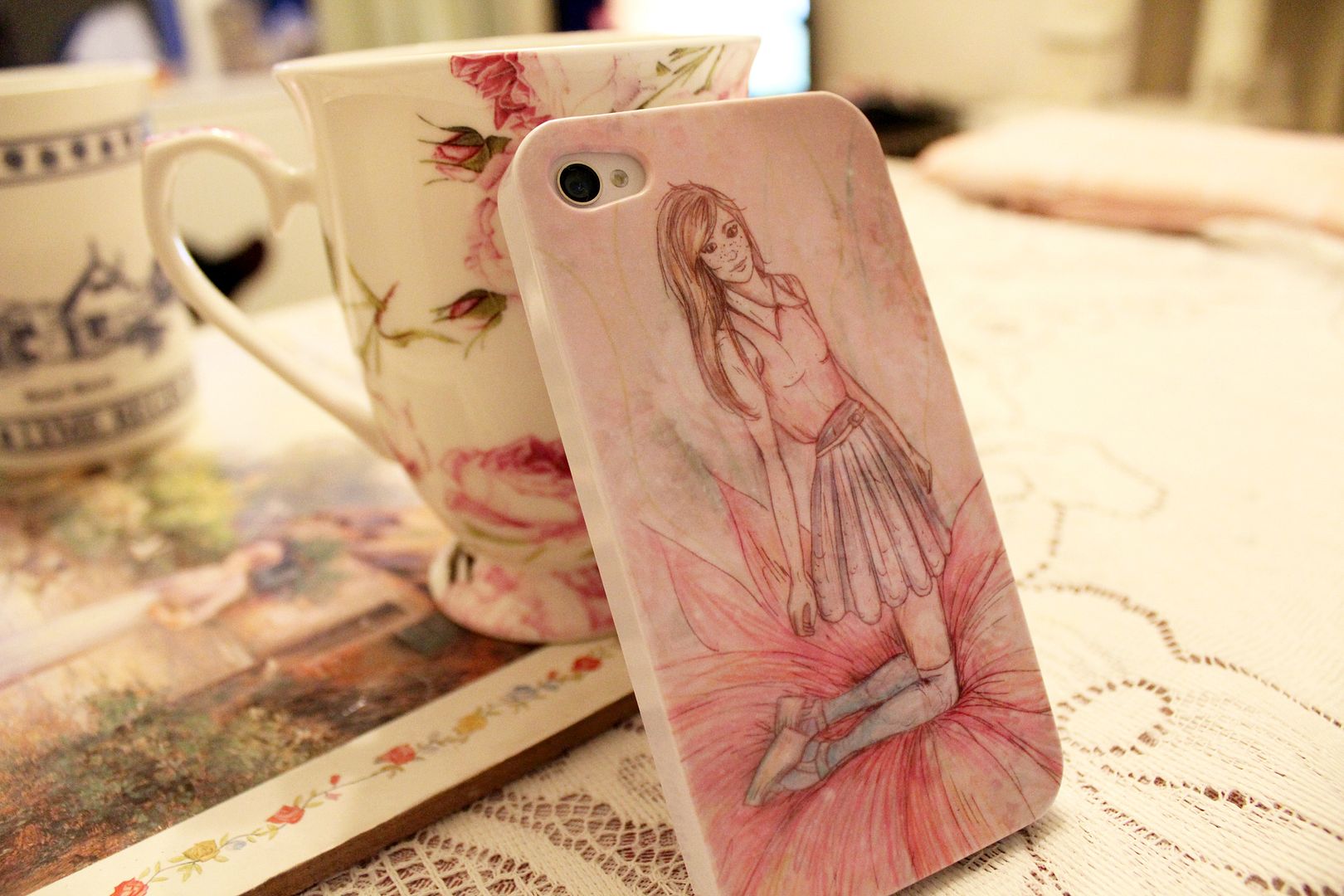 Today, I decided to dig out the blonde wig I brought last year, It is just a silly thing really but I wanted to see what I would look like blonde. I thought I would show you also because I just find it crazy what a change in hair colour can do and also make you feel about yourself, what do you think?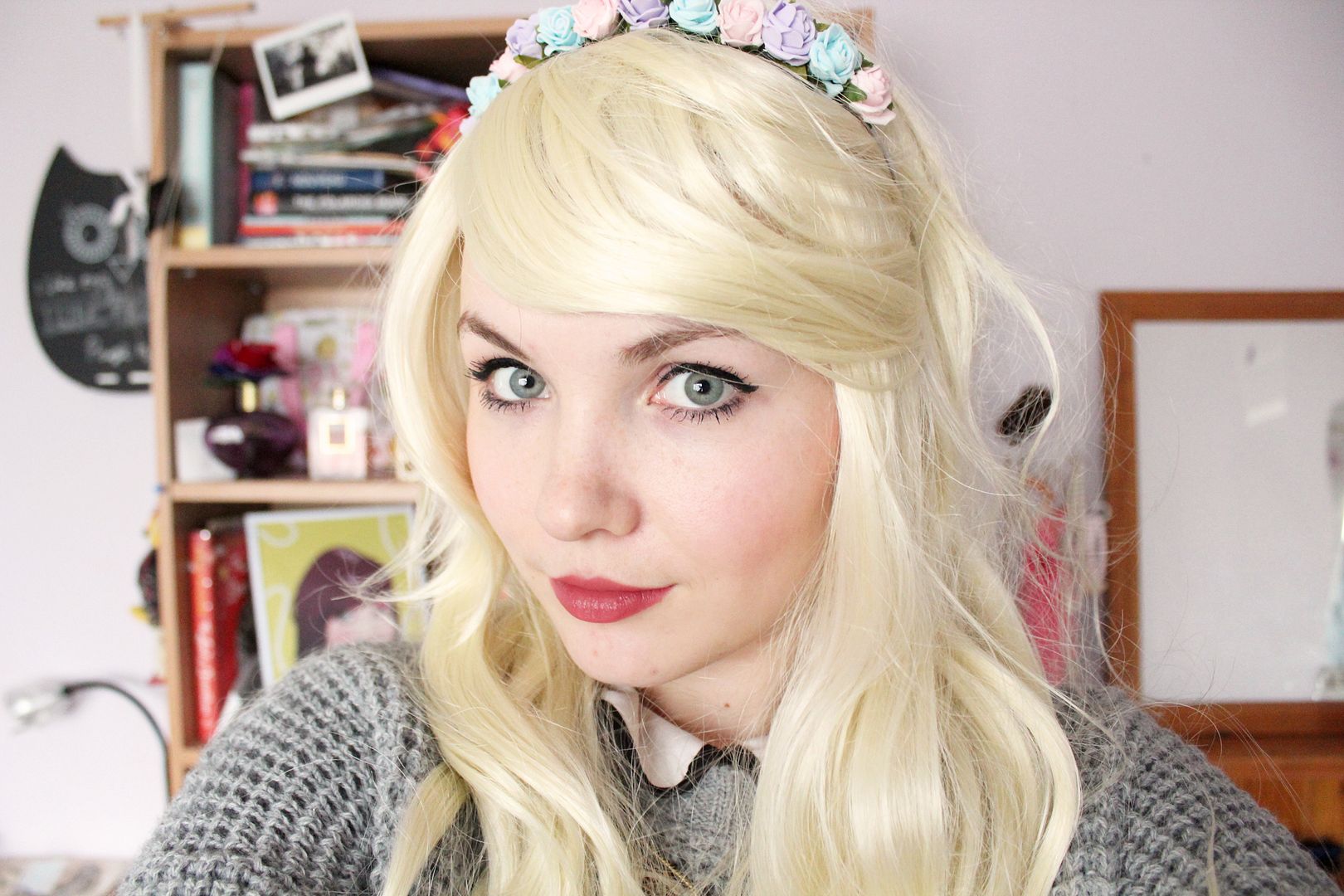 Last of all, Today I saw Stephanie (Stephanie Dreams) Post about the Company Style Blogger Award, and this made me think how much I would love to be a part of it. It is hard because there are SO MANY people I want to nominate for so many reasons. I would love it though, if you love my blog, I would be humbled if you could nominate me! I think to graduate this year from university it would be the perfect start to new beginnings in my life.